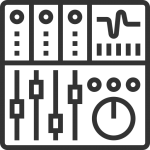 Six mix stages using the latest Pro Tools software. In additional to multiple surfaces including Icon and s3, all rooms are equipped with sound packages from iZotope, McDSP, Fab Filter and Waves.  Our mixers are well versed in a variety of content types and our studios are capable of stereo and surround environments. For clients interested in reviewing remotely, our Live Stream system was created to help. Simply login, watch and review – all from a web browser anywhere in the world.
Sound Design is an important part of telling your story. From the embellishment of reality to the not so subtle art of design driven storytelling, WWPS offers custom creation with a personal touch. We spot with clients to get a sense of direction and style, then, through the use of industry-leading tools, we create elements to heighten the mood, help fill out the world and assist the moment to punch through and reach the emotional impact the story demands.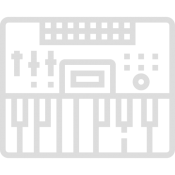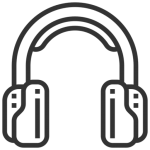 Great sounding editorial is the basis for telling any story. Without a great dialog track, the movement and story fall apart. Our editors pride themselves on carefully uncovering the nuances of well-voiced dialog. Along with industry-leading tools, we're able to retain the original intent of the performance while downplaying the environment. Our effects editorial team is often scouring both real and digital life for the perfect compliment of sounds to accentuate the moment or punctuate the on-screen action and give the viewer both feel and vision.
WWPS offers a variety of voice related services. We utilize several studios and multiple configurations to match the project. From our larger stage capable of multi-mic recording to our smaller more intimate voice over setups, we can meet you where you need to be. Our ADR services include a full complement of multi-mic recording techniques to capture a variety of timbre and perspective to aid when mixing. Where voiceover is concerned, we offer several microphone choices at our client's request.
To compliment our range of voice services, we offer ISDN and Source Connect for remote session collaboration, Skype for remote direction / talkback and our Live Stream service for remote real-time voice to picture sync.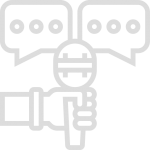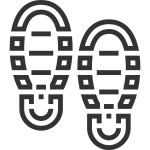 Our Foley department is crazy about sound and our prop closet shows it! Foley is a fundamental and creative bedrock service for any serious project. Our team takes sound and the application of real life design to the next level. We have a myriad of surfaces and a warehouse full of props to help tell your story. In addition to custom sound creation, we offer M&E augmentation as well. WWPS offers foley spotting, editorial and recording services individually or in a package.
Our propriety technology removes location from being a consideration. The Live Stream service gives us the ability to service clients outside the facility area on a local and global level in real-time – like they were in the facility. With Live Stream, clients communicate directly with their operator to make real-time changes and provide approvals via Skype / FaceTime while simultaneously viewing up to 1080p picture while listening to crystal clear audio. Monitor in stereo or surround on a separate system (off-line bay, laptop, desktop, conference room, mobile device) from the comfort of your own location.
Live Stream Applications include Mix Review, Picture Finishing Review, Creative Approvals, A/V Content Changes, Spotting Sessions, Casting / Directing Voice Talent (ADR / VO), QC Fix / Patch Change Approvals.